Front Page
via Kuklas Korner: The Story Behind the O'Sullivan Story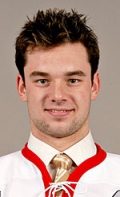 I don't know if there's any truth to this, but if so it's fascinating and I guess not surprising:
A couple of hours ago, I wrote about how upset I was with the Justin Williams for Patrick O'Sullivan for Erik Cole deal. I lamented the fact that Patrick O'Sullivan would have been a phenomenal player to have here and the Canes should have left it at that.

Well, it turns out that it would have been impossible for O'Sullivan to play here. For his well-being.
via KuklasKorner : Red and Black Hockey : The story behind the O'Sullivan story .
Also, read the original O'Sullivan ESPN Magazine article from 2003, in the previous post.